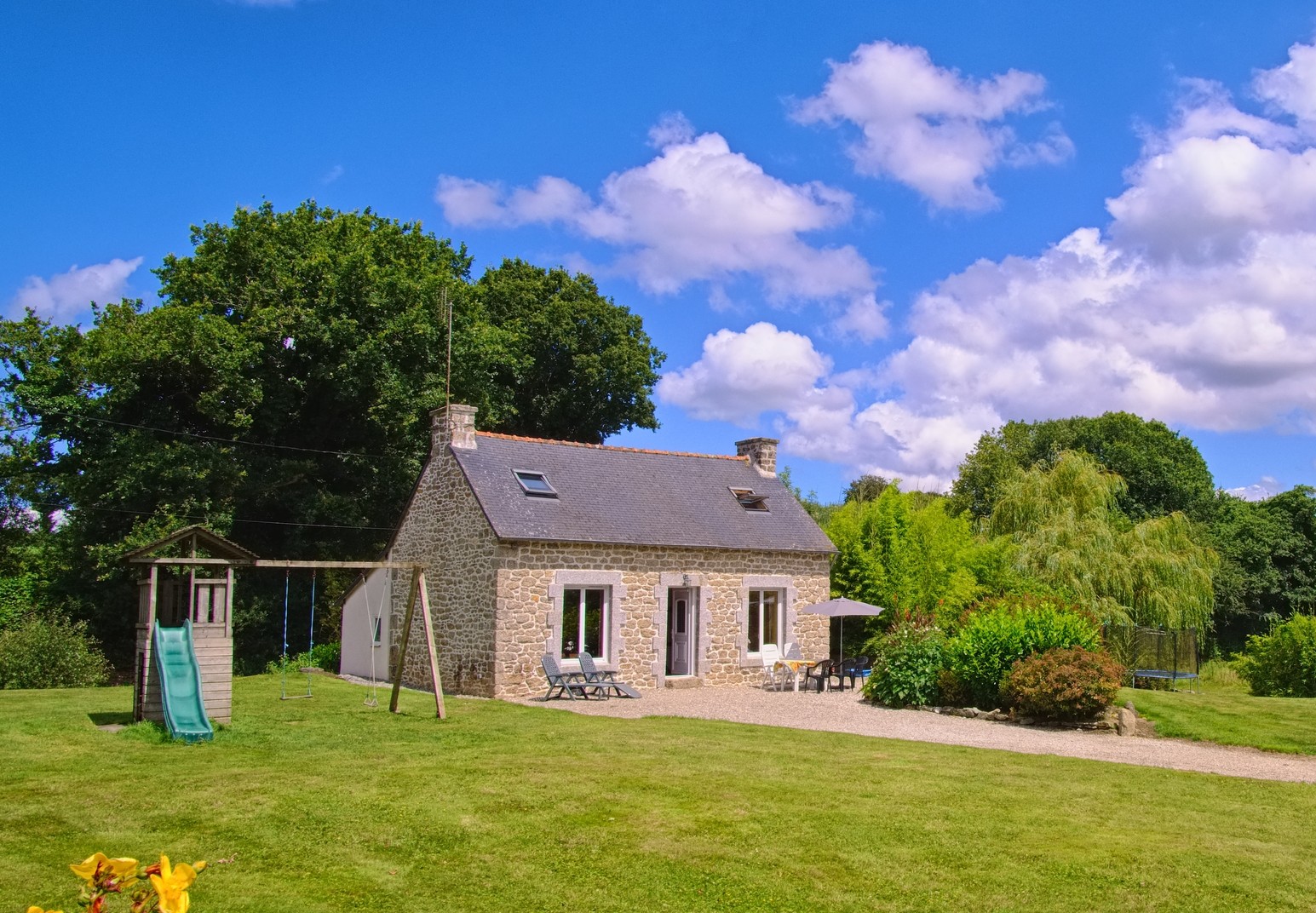 detached house,

modern comfort,

play area,

large garden,


peaceful area

The holiday cottage is located in the heart of Brittany
and near the Lac de Guerlédan (Lake of Guerlédan),
one of the prettiest parts of Brittany.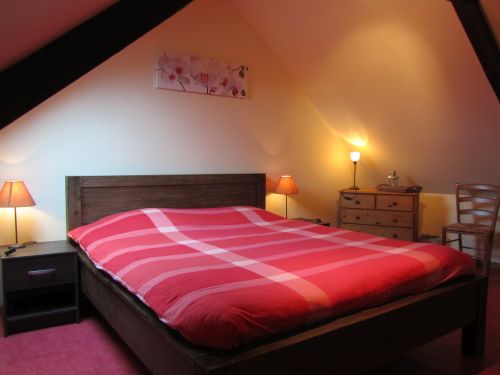 &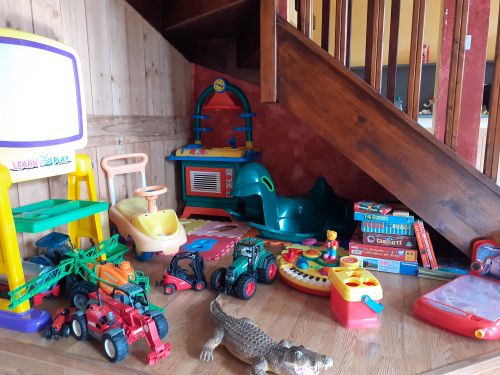 The gite is a detached house with a large and
lovely garden facing South with play area. The holiday gîte is situated in a rural and peaceful area surrounded by hills,
fields, streamlets, lakes and forests.
The isolated gîte can be reached by a small country road.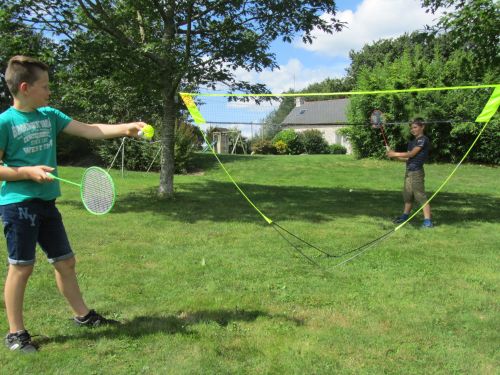 &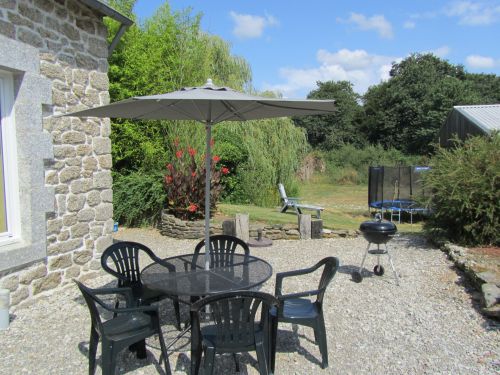 With no neighbouring gîtes, this holiday offers you total privacy and tranquillity.

Although the holiday gîte is isolated and located in a rural area, you are within 5 minutes by car of the local shops (bakery, supermarket, bar, restaurant and post office) and weekly market.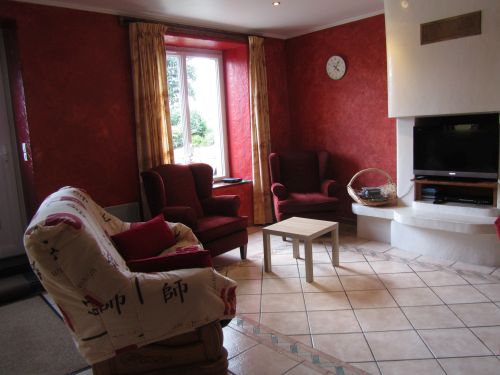 &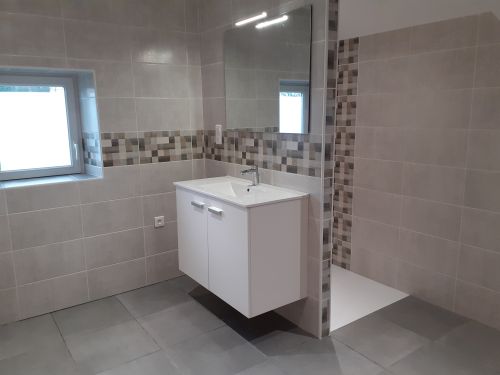 Gîte Sant Venter is a traditional comfortable child friendly holiday cottage. There are a lot of toys, play area, baby equipment.



The gîte has been recently renovated to a high standard with all modern conveniences. So you can enjoy a perfect holiday in Brittany.


Your holiday gîte includes:
3 bedrooms: 1 bedroom first floor
max. 6 persons and baby
large and lovely garden faces South
garden furniture and parasol
barbecue
outside toys/games
play area: swings, slide, sand box

trampoline

ping-pong table
shovelboard
area/ field for to play badminton, foot, frisbee,..
kitchen with dishwasher, microwave, oven, toaster, etc
TV, DVD player, radio and CD-player
luxurious bathroom: italien shower and sink
indoor games/ toys
high chair, cot, baby bath (on request)
vacuum cleaner, drying rack, iron and ironing board
WiFi internet (from spring 2019)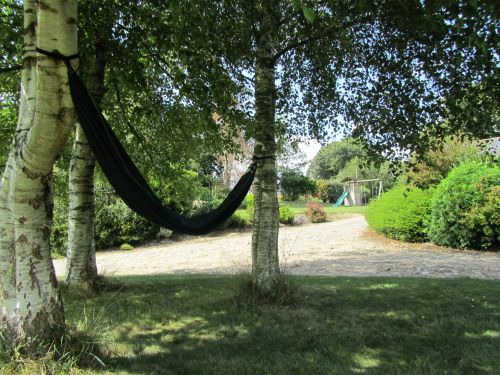 &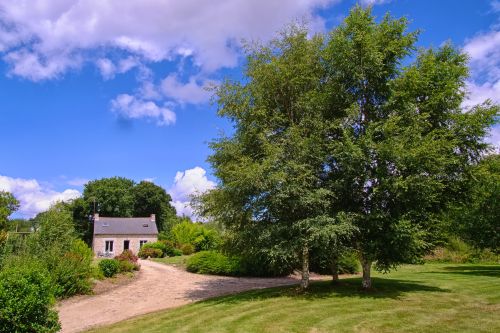 Because of the central location of this holiday cottage, Gîte Sant Venter is an ideal place for exploring Brittany. Within an hour by car you are at the north or the south coasts of Brittany. The north coast of Brittany is well known as "la côte de granite rose" (the rose freestone coast) with its picturesque fishing-villages.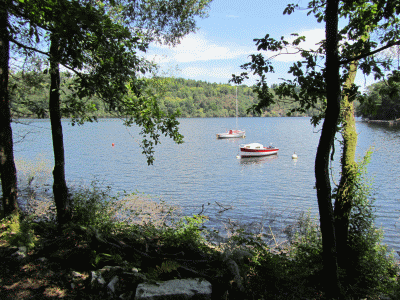 &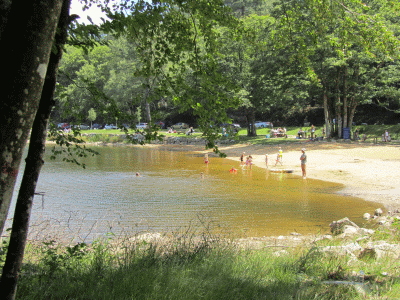 It can be therefore concluded, that this detached and pleasant holiday cottage with large garden and play area is an excellent place to enjoy total calmness and privacy throughout your holiday. But also, with a central location, it is in the perfect place for exploring the beauty and wildness of Brittany.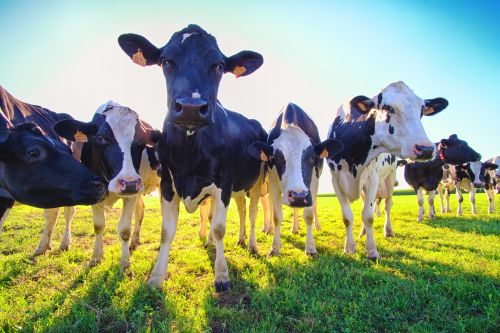 &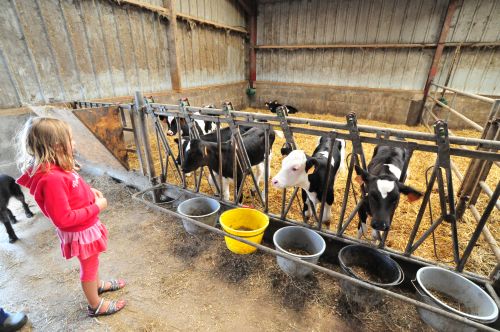 The owner of the cottage, Gite Sant Venter, live 600 meters of the cottage. They have a farm with milking cows, calves,etc.
If you have some questions, also during your holiday, please contact them. English spoken.
Do you want to spend your holiday here?
Book your Gîte Sant Venter now
and avoid disappointment later.
Herewith some comments of our guests (guestbook)
"A fantastic holiday cottage with the best peaceful location we have stayed in. Lovely big bath in lovely bath area. Great area for children to play in and explore. Well worth visiting." Fam. S.

"We had a wonderful relaxing weekend in a well renovated property, tranquil location, a perfect get away retreat." Mr. Mrs. W.

"Lovely cottage and gardens. Many thanks to Ronald, Miranda and Arno for a warm welcome and a pleasant holiday in Gite Sant Venter" Fam. S.